Asset & Property Management Consultant
Asset Management Consultancy
– Asset management advice
– Strategy implementation
– Market reviews and analysis
Property Management Consultancy
– Estate management strategy
– Management Structures
– Service Charge Due Diligence
Advisory
– Investment sourcing
– Transaction management
– Operational and investment portfolio reviews
Project Oversight & Management
– Project roll-out advice
– Procurement & management of professional team
– Project implementation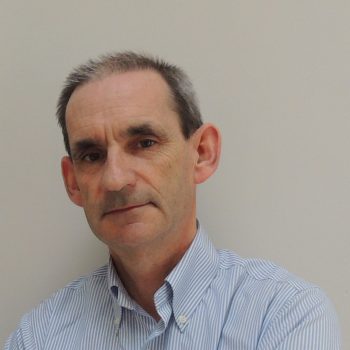 John Birmingham
FSCSI  FRICS  Dip.  Proj.  Mgt.
John Birmingham is an independent Asset and Property Management Consultant with nearly 40 years' experience in the property industry and has worked as a real estate services provider and a real estate services end-user. From 2005 to January 2017, John was a Divisional Director of Lisney and Head of Property Services. As such, he was responsible for the Property and Asset Management function in Lisney and managed a client portfolio of mixed-use properties with a value of over €1bn.
Before joining Lisney in 2005, John was Head of Property with Paddy Power plc for 6 years where he was responsible for a portfolio of c.200 operational and administrative properties in Ireland and the UK. Prior to that he held the role of Director with Property for Xtra-vison plc.
John has provided Asset and Property Management advice to clients including Zetland Capital, Fexco, Starwood, Friends First Life Assurance, State Street Global Advisors, Standard Life, Ballymore Group, Aviva Investors, Bouwfonds Investment Management b.v. and Davy Properties. He has also acted as Asset Manager and provided strategic advice in a wide range of insolvency cases to clients such as Crowe, Grant Thornton, PWC, Deloitte and KPMG.
John studied Surveying with the College of Estate Management in Reading and has a Certificate in Public Procurement from the Institute of Public Administration and a Diploma in Project Management from the Institute of Project Management. He is a member of the Society of Chartered Surveyors Ireland and the Royal Institution of Chartered Surveyors.
The Camgill Property Group have worked with John Birmingham on new deal origination, pre-acquisition due diligence, property management structures and various asset management matters across our portfolio.  John has an incredible real estate knowledge together with a very professional and practical approach that is solution focused, and highly ethical. We could not endorse his abilities anymore strongly and we at Camgill definitely look forward to continuing and growing our excellent working relationship.
Damien Conway
John was a key member of our team in the recent acquisition of a €10m commercial property in Dublin. He identified a range of asset management issues at due diligence stage and has since worked with us in devising and implementing strategies to resolve these issues. We will definitely use his services in future acquisitions.
David Curley
Lease re-engineering
7 storey, 11,500 square metre office building in UK provincial city.
Role and key issues:
Let to UK Government on 7 seven separate but interlinked leases
Onerous facilities management obligations on Landlord including significant financial penalties for non-performance.
Complex interlinked rolling break clauses.
Leases re-engineered so that Tenant took responsibility for facilities management and a conventinal service charge regime would commence in the event of the exercise of any break options.
Subsequently the building was sold to a Private Equity fund for in excess of £30 m
Asset management & disposal strategy
Acted as Asset Manager in Receivership of 200 bedroom 4* Hotel in provincial location.
Role and key issues:
Let on 20 year occupational lease which was not perceived as an attractive investment.
Negotiated surrender of the occupational lease
Procured proposals from hotel companies to run the business under a management contract.
Oversaw performance of management contract which ran for c.18 months
Co-ordinated sales process
Due to the strategy implemented, the hotel was subsequently sold at a substantial premium to its original investment value.
PROPERTY MANAGEMENT & SERVICE CHARGES
Service Charge restructuring
55,000 square metre mixed use development with history of disputes over the structure and allocation of service charges leading to severe financial problems, high vacancy rate and low rent levels.
Role and key issues:
Aligned services to match available cashflow.
Negotiated debt restructuring and payment plans with a range of suppliers.
Implemented a new apportionment structure which was accepted by all parties
Paid down debts and gradually re-introduced full range of services.
The complex now enjoys virtually full occupancy and rent levels have recovered in line with the market.
Service charge due diligence
4,500 square metre office investment acquired from Receiver.
Role and key issues:
Identified anomalies in the apportionment methodology.
Audited the pre-existing service contracts and implemented strategy to regularise services
Identified historic under-investment in repair/replacement of key plant & equipment and organised preparation of life cycle plan.
Advised on options to fund life cycle plan.
New contracts have now been put in place and the building is being brought up to an acepetable standard.
PROJECT OVERSIGHT & MANAGEMENT
Refurbishment
20,000 square meter office complex in Dublin with extensive common areas which were in need of refurbishment.
Role and key issues:
Advised the Board on the scope and phasing of the works
Procured and managed the Design Team through design, planning and tender phases
Advised the Board on funding the works through a combination of Reserve Fund, Service Charge and Landlord contribution.
Managed the overall communication process with all stakeholders including owners, tenants and the professional team.
Relocation & Extension
3,000 square metre, Corporate Headquarters relocation, fit-out and extension
Role and key activities:
Negotiation of lease
Appointment of design team and project management of fit-out and relocation
Subsequent negotiation of lease of adjoining building
Management of design, fit-out and integration of both buildings.
Both projects were carried out wthout any disruption to ongoing business operations